WHITE BOX ITALIAN RESTAURANT
The White Box Restaurant of Phuket, is the quintessentially elegant, white-washed beach restaurant in Phuket, attracting both tourists and locals alike.
This Phuket restaurant offers an experience which blends the best fine Italian Cuisine on the island.
Once a famous Kalim beach-front house, this stunning venue was redesigned as an elegant Phuket restaurant, decorated in white and blue, boasting a mediterranean ambiance, while keeping a minimalist style.
This Phuket restaurant boasts a location which is nothing short of breathtaking. With unobstructed views of Patong Bay, and waves almost crashing at your feet, this restaurant in Phuket is paradise.
Aside from the spectacular views, this Phuket restaurant holds the true key to success… delicious food.
The gastronomic menu of this Phuket restaurant is a true culinary display of creativity and a detailed care for quality.
The talented chef incorporates some of the most fresh and tasty ingredients of italian tradition, creating succulent Italian delights with Urbani truffle, the world's leading Italian Truffles business leader.
Our concept is invention and tradition of Italian cuisine, along with freshness of all ingredients, fresh imported fish and seafood is delivered weekly to guarantee one of the best culinary experiences around the island, but our real speciality is food based on fresh truffle ingredient.
The White Box restaurant in Phuket boasts an unbeatable combination of minimalist ambiance along with exquisite food to create a truly pleasant aesthetic experience.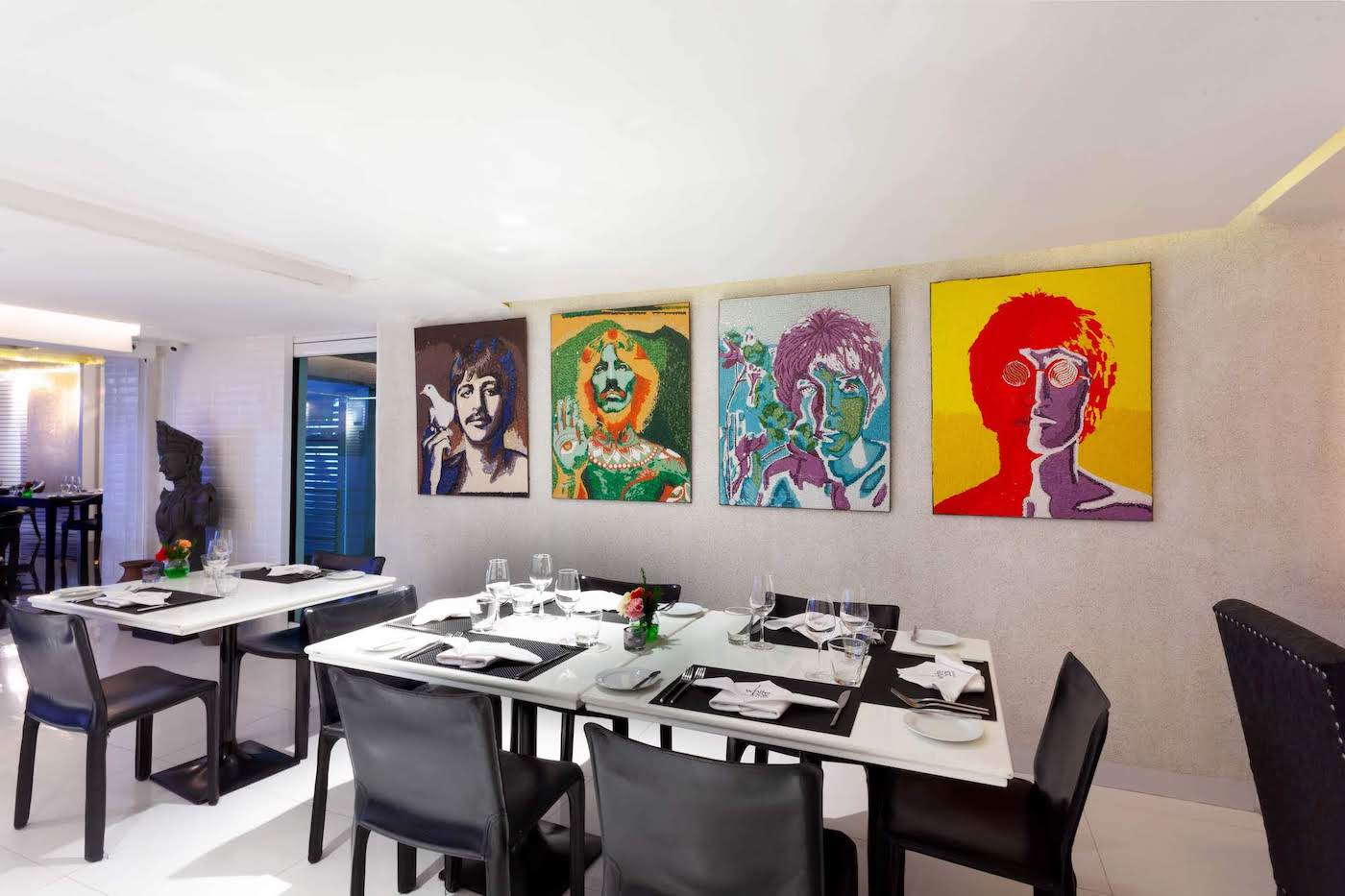 The most popular area of White Box, our wooden deck is located right on a rock of the beach of Kalim.
Enjoy exceptional sunset and a stunning view of Patong Bay.
Sounds of the waves accompany your dinner all the evening.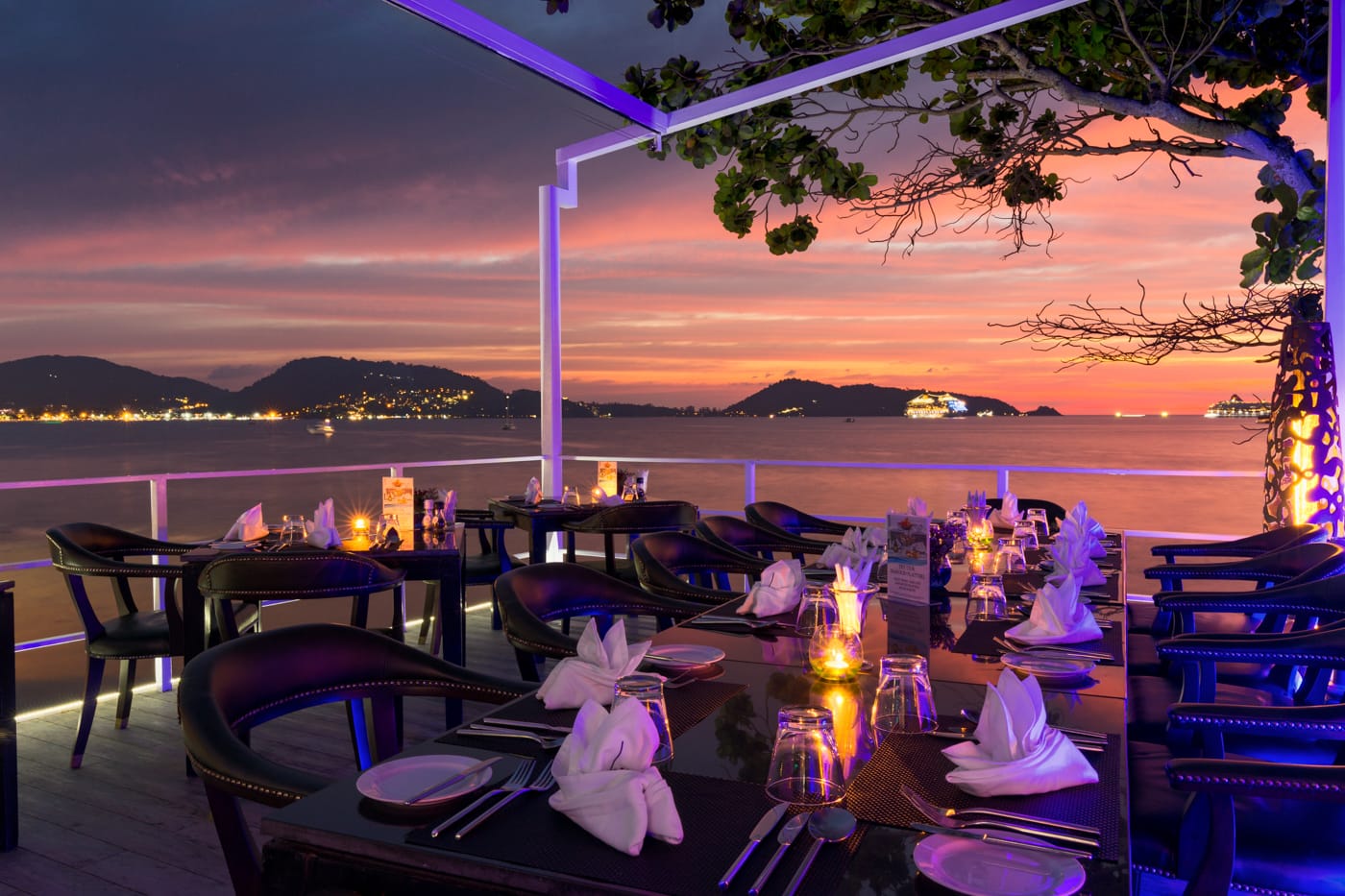 Beachfront
Restaurant Area
For those prefer dining in a air conditioned room, White Box Restaurant proposed a large indoor dining area with a unique ambiance. You can either dine in a huge white boots or by the bay window with a full sea view of Patong Bay.
Seating Capacity: 70 Seats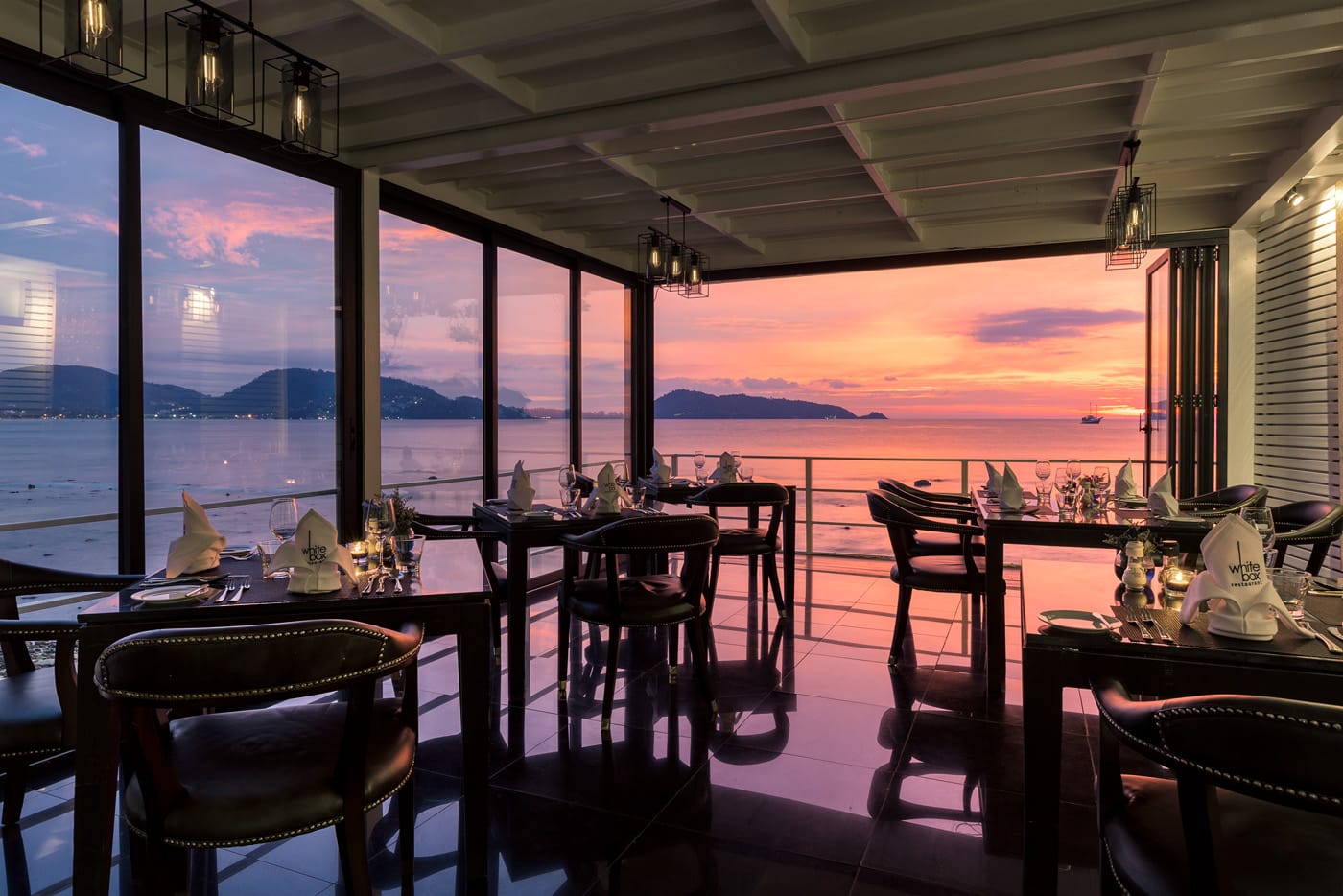 Beachfront
Private Dining
At the basement floor, "The White Room". A private dining area with private terrace, individual sound system control, LCD Screen, Satellite TV & DVD. An ideal spot for private gathering, business dinner. wine tasting night. Private & Exclusive
Seating Capacity: 6 to 15 Seats